We are now offering at-home multi-med skin regimens that address the most common skin concerns: anti-aging, sun damage, acne, and sensitivity. These are available exclusively through our online store and we are offering a promotion for all new "PC Perks" customers:
$10 off your next hair appointment
10% off your entire order
Free Shipping
Click here for a free online skin consultation.
All products are clinically proven, and backed with a 60 day money back guarantee.
THE 9 SALON – REDMOND OREGON
"Because your hair really shines when you're styled to the 9′s"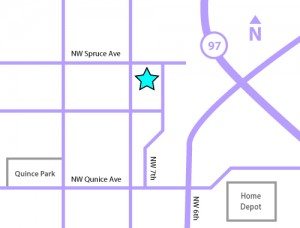 Welcome to The 9 Salon! We are dedicated to the highest quality hair services at an affordable price. Our stylists are expert hair professionals, and fun to talk to! Appointments can be scheduled 24/7 by clicking the top right corner of this page, or by phone during beauty salon hours. Our beautiful salon is conveniently located in NW Redmond by the Clock Tower Pub, just 5 minutes from Terrebonne, and 15 minutes from Powell Butte! Click here to see what our clients are saying about us!
We are proud to carry Loma Organics hair products. Loma Organics is a color safe, sulfate and gluten free organic hair line. Click here to see pricing and read more about our products.