It is amazing to have so many happy clients. Below are a few of our online reviews. If you have been impressed by the service at our salon, we would love to hear from you. Just click one of the buttons to give a review:
REVIEWS
5(based on 51 reviews)
I came in to the 9 salon for the first time and couldn't be happier! I had a vague idea of what I wanted and a handful of pictures I liked and Jessika took the idea and made my hair look and feel amazing. Thank you so much! See you soon! Tera 05/25/2019

As a fanatic about my hair, I am beyond being overjoyed with the Wonderful cut Angel gave me!! I'm looking forward to going back soon !! Ginny Senden 07/19/2018

Got my haircut from Angel and she did an awesome job! She is very friendly and very good at what she does! Dennis higgd 07/15/2018

Got a perm from Angel and I love it! She did a great job with my long hair and it turned out great! Whitney 07/03/2018

I gave The 9 Salon a shot right before my birthday. Best.Decision.Ever! They did a fabulous job and delivered the perfect cut and color. I highly recommend giving a Hannah a try, you won't be disappointed. Jerrilynn 05/21/2018

It was fabulous! She did a wonderful job on my cut. I will definitely be going back to her for color and cut as long as we live in Redmond! Christina W. 05/18/2018

They did such a great job on my hair! I love it and everyone I know has been complementing it! Thank you! Kaelah Trucke 02/25/2018

I have been going to see Chelsea for my color for the past 2 years and each time she does a great job of asking me what I want. She lets me know what process will be safest for my hair to achieve the look I want. This past visit, since Chelsea was booked out, I decided to try another stylist! Hannah did a great job. I love the balayage "painting" she did to my hair. All the stylists consult with each other to make sure I leave happy with my hair. Thanks ladies. 🙂 Viriya 01/17/2018

Angel is awesome. Color and cut were perfect every time. BJ Larson 10/11/2017

Great service. Professional and relaxing atmosphere. Haley 10/05/2017

It has been years since I've had a haircut that was this great! Rachel was extremely warm and made me feel right at home from the moment I got there. Most importantly, she truly listened and understood what I was looking for. She took her time and was very meticulous, and it shows! I am already looking forward to my next haircut. Alise 03/31/2017

LOVE IT! THANK YOU Rach amber steademan 03/20/2017

When I was new to the area, I needed to find a new salon/stylist. I decided to try The 9 Salon. Well... SCORE! I couldn't have been happier w/the result and feel SO lucky to have discovered Chelsea! She's amazing; will listen to what you want and has great ideas! The salon is such a great space to hang out while you are getting pampered; I love the vibe! Stephanie S. 02/19/2017

I'm new to the area and decided to give The 9 Salon a shot. I'm so glad I did. I can honestly say I received the best haircut I have ever had! I got my hair cut by Angel, and I can't recommend her highly enough! She listened to what I wanted. She even made it turn out better than what I envisioned. And she took the time to show me exactly how to recreate my look at home. The salon was also welcoming and clean. Everyone there was incredibly friendly, without that pretentiousness that some salons have. This is the only salon I will go to from now on. Thank you Angel and The 9 Salon! Beth 02/11/2017

I had my first visit at The 9Salon this week with Chelsea. I was more than pleased with the precision and knowledge Chelsea had. She gave me an excellent hair cut! After moving here 9 months ago, I have finally found someone who knows how to cut my thick and wavy hair. Absolutely thrilled!! Kim 02/11/2017

Great haircut with Chelsea, will be back! Sue Wagner 02/08/2017

Chelsea....awesum job!!!! Karen Shrum 02/03/2017

This was my first haircut at this salon with Chelsea. I loved the feel of the salon - it was welcoming and modern. Chelsea was knowledgeable and gave me a great cut. I'll definitely be back! Jill 02/02/2017

I got super sick a few years ago and started to go to Chelsea. She is amazing and always makes me feel so beautiful.She is so smart and she always gives me great advice on how to keep my hair healthy. Since going to Chelsea my hair has never been healthier. The nine salon will away be the place for me to get my hair done. Marvelle Solansky 02/02/2017

Chelsea was so helpful with my hair I love it!! Tami Lane 07/15/2016

Rachel and her hair stylists are the best. I have been to many in CO and Rachel has consistently given me a great hair cut, especially when it comes to problem hair and issues. I will continue to drive the 30 minutes it takes to get my best haircut!!! christina nieder 05/24/2016

Chelsea was excellent. She not only did a wonderful job on my hair, but she was friendly, punctual, and very customer service-oriented. I immediately set up my next appointment with her. Amy S. 04/15/2016

Great Service and wonderful stylists Melissa 04/11/2016

Very happy with the results. Carol Pearson 03/17/2016

Having just moved to the area I was concerned I wouldn't find a great place so I had put of getting my hair cut for months. So glad I found Rachel, I'm not going anywhere else 🙂 Mandee H 07/24/2016

took my preschooler for first big boy haircut. The stylist was awesome with him - and his hair was long. The cut came out great and he was happy the entire time Mo 09/09/2016

My stylist was Angel. She was so amazing. She was extremely honest and didn't make me waste my money. I would recommend her! She's very on point, honest, polite, and social. Best stylist I've had and I will be going back, my hair looks so good!! Thank you angel!! Alicia 10/08/2016

Angel was excellent. did a great cut! bruce clifton 10/27/2016

I'm 61 yrs old and have had many stylists over the years but NO ONE comes close to Angel !! She absolutely is far and above ALL the other hair stylists I've ever had. She is the kindest, most thoughtful person and does a BRILLIANT job with my dry, wild, crazy, hard-to-manage hair. if she ever moves, I'm moving with her! Karleen Johnson 11/17/2016

Rachel is absolutely amazing! Best cut and color I have had in a long time. She was so welcoming and friendly. I will continue to go back! Shana 11/18/2016

Chelsea did a fabulous job with my hair! I got up from the seat with a big smile that still hasn't gone away. She cut my hair exactly how I had pictured and did an awesome job with my highlights too. I look a lot more polished and couldn't be more satisfied! I am definitely coming back the next time I get my hair done. Cindy R 12/04/2016

Thank you for a great salon experience! I've put off trying to find a new stylist since moving here 3 years ago but finally gave it a go and couldn't be happier! Chelsea has done a great job with my color and haircut and has made me feel very welcome. I'll refer friends and will be back! Thank you Chelsea! Cory 12/08/2016

Chelsea did a great job on my curly hair. It was nice to get a good hair cut before starting my new job. Jeanette 12/09/2016

This was my first haircut at The 9 Salon and it won't be my last. Rachel listened to me and knew exactly what needed to be done and did it. Unlike some haircuts which look choppy afterwards, she did a great job layering and making my hair blend together. Like others have said, I had a real nice conversation with her and although I live in La Pine which is over an hour away, it's well worth the drive. Gary H. 12/15/2016

First time to the 9 Salon and it was a good experience. Angel was polite and took her time to cut and style my hair. Great job! Marisol Hirschmann 05/23/2017

First time to the 9 Salon and it was a good experience. Angel was polite and took her time to cut and style my hair. Great job! Marisol Hirschmann 05/23/2017

Over and above - color and cut. Did everything I asked for!! 5 stars!! Allyson Hamlik 06/15/2017

Angel is great! Totally understood what I wanted and gives a great haircut! Diane Roberts 06/29/2017

Big Brothers Big Sisters in Redmond is so thankful to The 9 Salon for supporting our organization! They helped us to match more children in Redmond with caring adult mentors! Thank you Dustin! J 07/05/2017

Loved my hair! Chelsea did fantastic ! Love the color and cut. Lisa Carver 07/22/2017

My first time ,was very pleased with the services I received from Chelsea. She took the time to listen to my ideas and concerns. Mary Boyd 08/02/2017

Angel was terrific and made me feel very welcome to OR!! Ann Starlin 09/12/2017

I've been getting my hair cut/styled for 5 years. Love Rachel. Lori Roach 08/23/2018

Mona Glade Mona 11/21/2018

Staff were friendly and did a great job on my hair. 🙂 Diana Donlin 11/21/2019

Kelly is amazing! She listened and knew just what my hair needed. She has so much knowledge in this industry and is a delight. I can always count on her for amazing hair!! Melanie Hamilton 01/25/2020

I had a hair cut and style with Stacey today and she did an AMAZING job! Thank you so much for the great hair cut and style you are the best and i will definitely be making another appointment with her for sure!! Five stars for Stacey and The 9 Salon!! Jessica Urena 03/15/2020

I've gone to Angel here on and off for years. Anytime I go to anyone else or experiment at home (don't do it!!!!) , I regret it immediately and come back in wishing I had been more patient and waited to get in! From me doing it myself to bad hair cuts( that are still growing out ! ) They've been amazing and are always willing to put me back together again . I can positively say I will come here untill the won't let me anymore and I will not let anyone else touch my hair!!! H 04/24/2020

Very professional and highly personal. They listen and work with you to style to your taste. Betsy 06/07/2020

Angel did an amazing job on my incredibly thick hair. She scheduled my appointment to fit in my busy schedule. She has great skill, clean salon and a great warm conversation style. I highly recommend! Kyla lowell 07/05/2020

Stacey did a great job. She listened and made suggestions and love the cut!! Debbie Roark 12/29/2020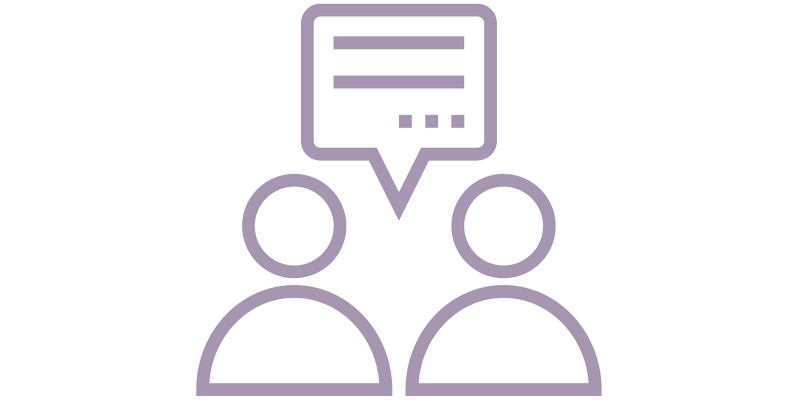 CLEAR COMMUNICATION
We take the time up front to understand your needs so that you leave with the look you have in mind.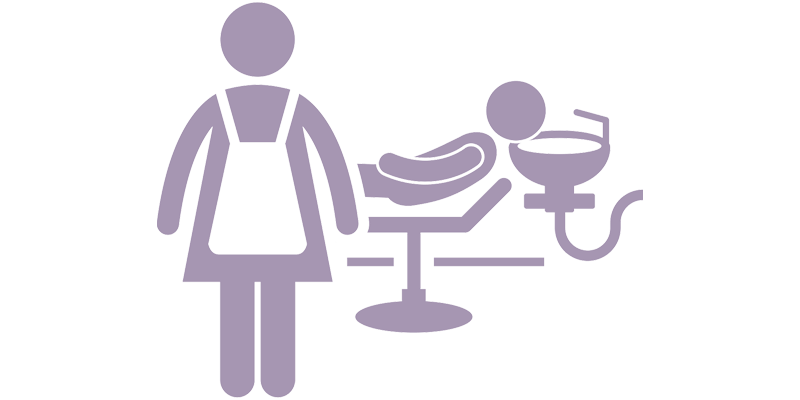 SUPERIOR SERVICE
Meet some of the most qualified hair stylists in Redmond who use the highest quality hair color.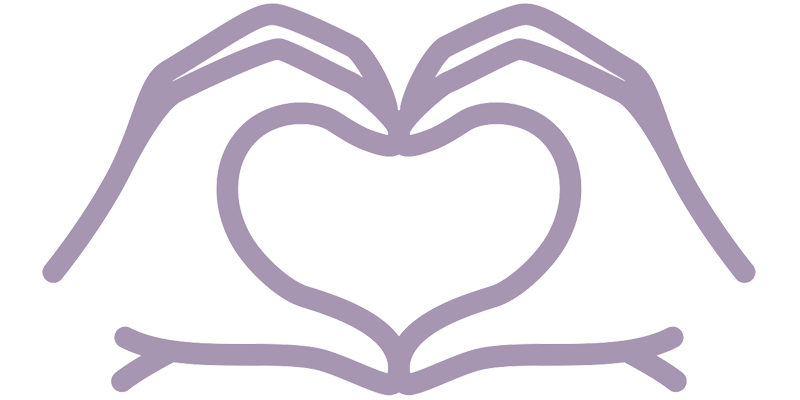 FRIENDLY ENVIRONMENT
Lighten your load with people that care in a fun and relaxing atmosphere.